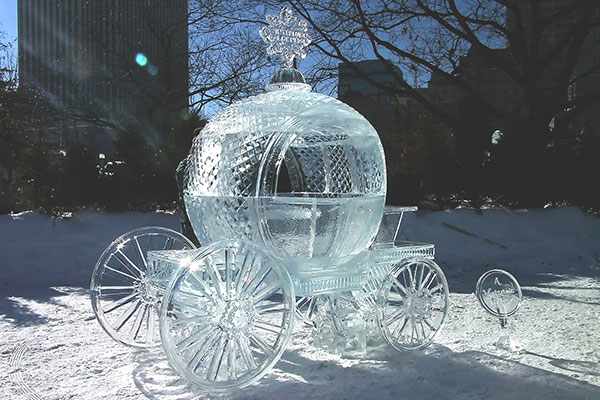 IceCarvingEquipment.com is a collaborative effort to bring only the most efficient, common sense collection of tools and equipment to the ice carving industry. Working together for over 25 years, our 3 main principles also run Ice Concepts, a high quality, high volume ice outfit in Philadelphia. We produce anything from single block carvings to festivals comprised of hundreds of blocks, and everything in between. Having such a diverse range of production and execution requirements has afforded us the opportunity to identify and develop innovative tools to carve with as well as all the other components that make up a well rounded ice outfit.
As ice carvers, we have not only produced quality sculptures in our Mid-Atlantic market for decades, but we have competed in National and International ice sculpture competitions around the world including 3 consecutive Winter Olympic Games and winning a U.S. National Championship. Teaming up with and against other carvers that live and breathe ice as we do, has been the driving force that continues to fuel us.
The tools and equipment that we develop and source help our operation run smoother, easier and more profitable. It is our mission to share these items and ideas with the ice community at fair and reasonable prices. It's also our goal to equip the next generation of up-and-coming ice carvers with the tools, equipment and knowledge necessary for the continued success of our industry. Enjoy browsing our collection and if you have any questions we are here to help.
Sincerely,
The IceCarvingEquipment.com Team
Have any questions? Contact us today.